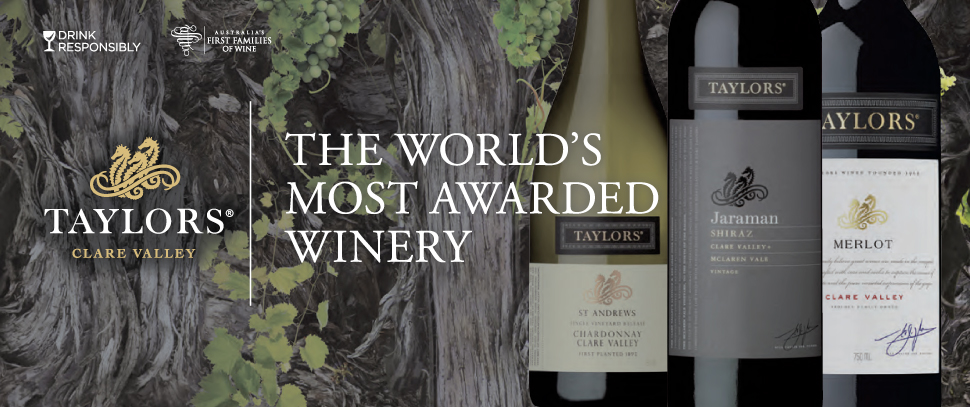 The World Association of Wine Writers and Journalists (WAWWJ) has released its global ranking of the world's most awarded wineries and named family-owned Taylors Wines as the most awarded winery in the world for 2017 in a ranking of more than 50,000 producers.
Founded in 1996, the WAWWJ consists of 13,500
MOST AWARDED WINE IN THE WORLD
MOST AWARDED MERLOT
wine journalists, bloggers and judges representing 80 different countries across the globe. The prestigious industry body combines the results of the most recognised international wine shows to rank the world's most successful wineries.
website: http://www.taylorswines.com.au