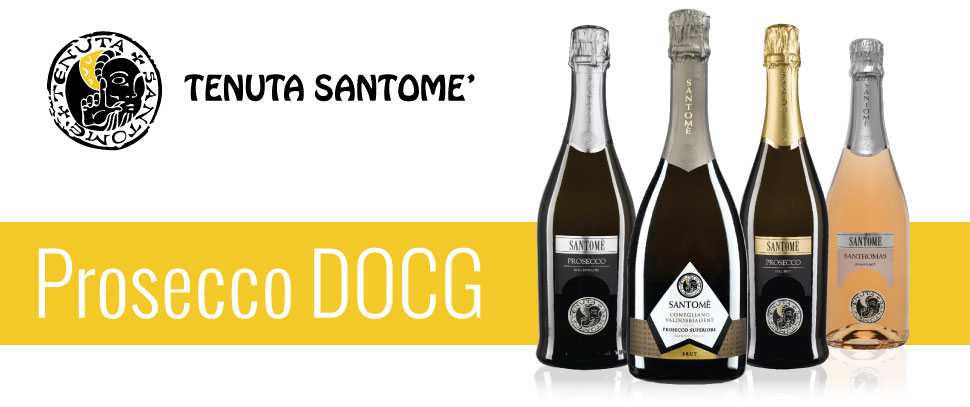 The name of Santomè is originated from Saint Thomas, a doubtful apostle who wanted to see in order to believe. The picture on the trademark means that 'I am like Saint Thomas, I cannot believe unless I stick my nose in'. Tenuta Santomè is a bit like this...
The 63 hectares of Santomè vineyards are all in the province of Treviso – home of Prosecco – and 27 of them are dedicated exclusively to the production of 3 different types of Prosecco : DOC Extra Dry/Brut (24 hectares) and DOCG Superiore Brut (3 Hectares).
"Made to order" from estate grown Prosecco grapes in Treviso, Italy, Santomè keeps batches of still wine kept chilled and then fermented when needed for export, ensuring the freshest Prosecco on the market.
website: http://www.tenutasantome.com/prosecco/raboso-prosecco-wine.html