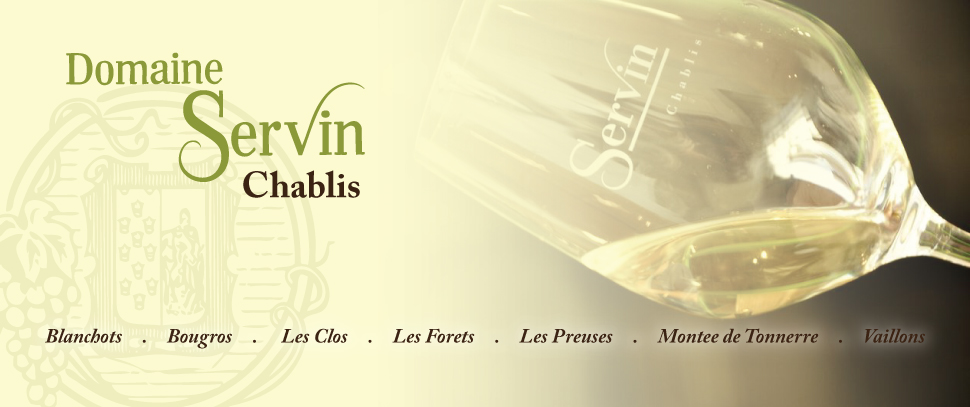 Domaine Servin, is one of the oldest and largest estates, covering 38 hectares of vines in Chablis.
The main aim at this domaine is 'respect on terroir'. All of the work done at Domaine Servin focuses on a single concept help the soil to give its best, with a total respect for the environment M.
As a traditionalist, François Servin, the winemaker today, is reluctant to change anything in the vineyards, with minimum chemical usage. François adopts a high proportion of 'Sélection Massale' (uncloned vine), with an average vine age of 49 years. It greatly contributes to produce extremely tiny yields and thus to produce very concentrated wine.
Servin's focus on quality and harmonious work with the environment, has greatly improved its name across the globe and now it is regarded as one of the best Burgundian white wine producers.

website: http://www.axel-technologies.com/servin/default.asp?langue=gb